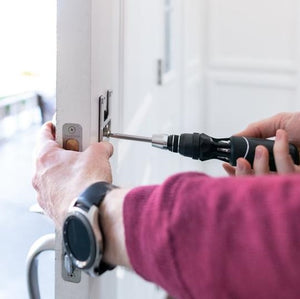 Installation and Compatibility
Shepherd Lock is compatible with:
Single cylinder deadbolts. Just remove the existing thumb turn lever on the inside of your door and install Shepherd Lock in its place using the same two screws. Usually,
installation takes less than 5 minutes.
Shepherd Lock works with:
Standard entry doors, both interior and exterior doors. The exterior touch feature is currently not supported on metal doors. All other features are supported on metal doors.