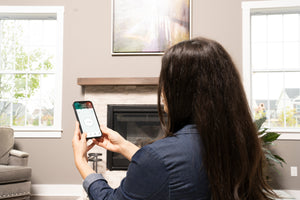 HOW IT WORKS
Shepherd Lock works with your existing deadbolt lock. Remotely connect to and control your lock with Shepherd's mobile app.
SIMPLE TOUCH ACTIVATION
No fingerprints. No codes. Just a simple touch and your Bluetooth device.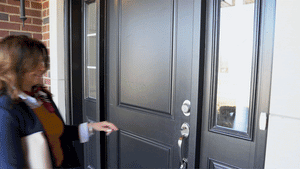 EXTERIOR TOUCH
When you come home, the lock will communicate with your phone to make sure you are authorized. If approved, a simple touch will unlock the door.
INTERIOR TOUCH
Anyone can touch to lock/unlock from the inside. No authorization needed.
HOME SECURITY
Keeping your home safe and secure 24/7.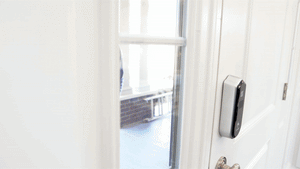 BREAK-IN-ALERTS
If an intruder attempts to break-in using physical force, an intruder alert will sound and you'll immediately be notified via the app so you can take action and keep your home and family safe.
FREEZE YOUR DEADBOLT
If someone persists in tampering with your lock after the burglar alarm sounds, your deadbolt will automatically freeze in a locked position, preventing entry.
CONNECTED FEATURES ON THE MOBILE APP
Stay connected to your home wherever you are from your mobile device.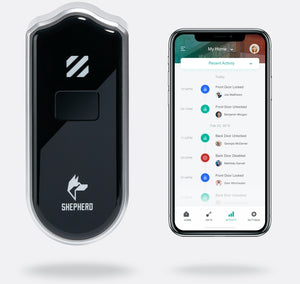 VIEW ACCESS HISTORY
See a complete history of who has come and gone from your home in real-time.
SHARE VIRTUAL KEYS
Easily share temporary virtual keys with your friends, family, or household service providers. Grant and revoke access instantly - for as long or short a period as you choose.
REMOTE LOCK/UNLOCK
Lock or unlock your door remotely through the app, no matter where you are.
DOOR POSITION
Make sure your door is securely closed or if it's visibly open from the street. Shepherd Lock can detect exactly how far open your door is - no external sensors required.
INSTALLATION IS A BREEZE
Watch our installation video or view our support page.